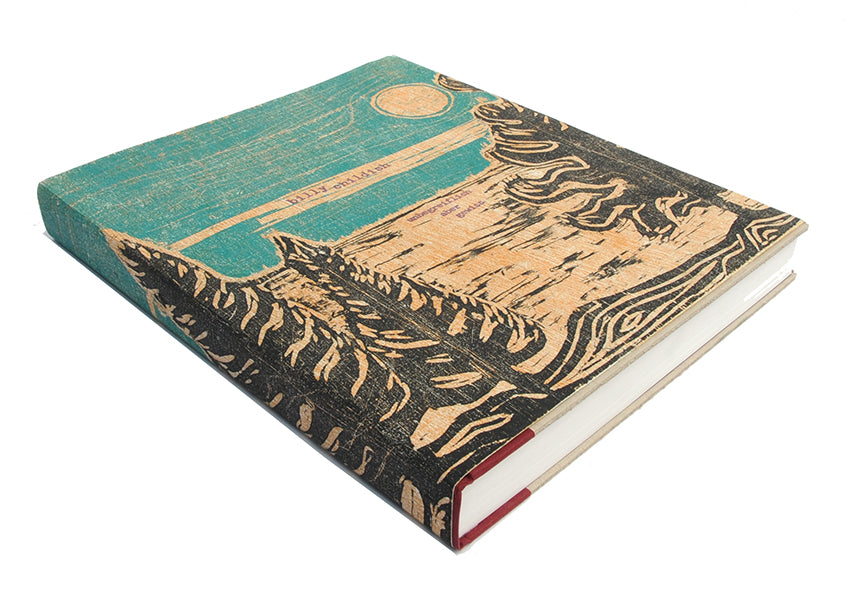 Billy Childish
unbegreiflich aber gewiss - catalogue of paintings from August 2014 to January 2017
We offer a packaging and shipping service in addition to collection in Northumberland. Please contact us for a delivery quote or to arrange collection.
We will invoice for purchases and provide BACS details.
About the work
A colossal catalogue of every single painting made by Billy Childish between August 2014 and January 2017.
un

begreiflich aber gewiss is translated as "unknowable but certain"
29 x 33 x 3.5 cm
210 paintings
260 pages
3.5 kg
All bound in heavy grey book card, quarter bound in linen with pictorial label and foiled titles.
Privately published in an edition of 500 copies of which 126 copies were available to buy. All other copies for internal and institutional use only.
Edition of 100 with four dust jackets options, all high quality giclée prints on heavy archival Hahnemuehle stock, signed and numbered by the artist.
Edition of 26 with original three-colour woodcut dust jacket, on 175gsm Somerset Book stock, signed and lettered by the artist.
We have available 4 copies of the edition of 26 with the woodcut dust jacket. 2 copies have the Moon and Pine Trees cover and 2 have the Hudson Bay Furpackers cover.